What is Lead Safe Housing?
The U.S. Department of Housing and Urban Development (HUD) Lead Hazard Control Grant Program defines "lead-safe" housing as housing in which "lead-based paint hazards have been controlled".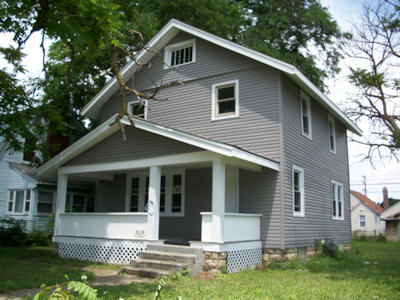 Is "lead-safe housing" the same thing as "lead-free housing"?
No. In lead-safe housing, lead hazards have been controlled to the extent that any lead dust remaining in the unit after renovation is below thresholds set by U.S. Environmental Protection Agency (EPA). But, while the unit is no longer hazardous, there may still be lead-based paint in the unit. Lead-safe housing will need an ongoing monitoring and maintenance plan to ensure it remains "lead-safe".
Lead-free housing is generally understood to mean housing that does not contain any lead-based paint, including lead dust. It may be a home built after 1978 or one in which all the lead-based paint has been removed and the property has passed clearance tests.
Where does the State of Ohio stand on this issue?
At present, the definitions in Ohio's Lead Law, Chapter 3742 of the Ohio Revised Code do not include a definition of "lead-safe housing". Chapter 3742 does provide definitions of key terms such as "lead hazard", "lead dust", "lead safe renovation" and "clearance examination".
What are some examples of housing that has been made lead-safe?
Sources of lead-safe housing include HUD-assisted housing units where lead hazards have been controlled or abated, and clearance tests indicate that lead dust levels are below federal lead standards.
Units renovated with support from HUD programs that support substantial rehabilitation are considered lead-safe because renovation is conducted according to HUD's Lead Safe Housing Rule and the HUD Lead Paint Guidelines Some examples of properties made lead-safe through HUD's Office of Lead Hazard Control and Healthy Homes are listed in the right hand colum.
Lead Safe Properties
Read Disclaimer
Some recently renovated lead safe properties are below.
Ohio Lead Hazard Control Program
Disclaimer: The information contained on this site is provided for informational purposes only, and should not be construed as professional or expert advice. No recipients of content from this site should act or refrain from acting on the basis of any content included in the site without seeking the appropriate professional or expert advice.